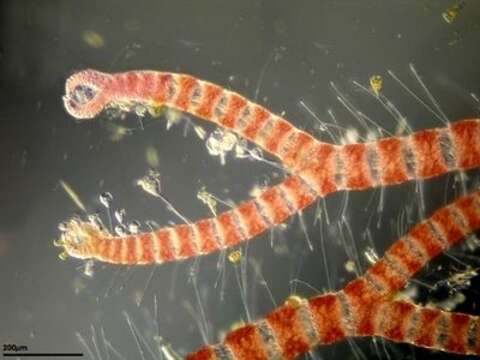 Description :
A dichotomously branched species of the red algal genus Ceramium. The picture shows axis cells enclosed partially by cortical cells (red belts). Filament hairs arise from cortical cells.
 Collected from Bodden, the brackish waters lying between the isles of Hiddensee and Ruegen (German Baltic Sea). This image was taken using Zeiss Universal with Olympus C7070 CCD camera.
Inclus dans les pages suivantes :
Cette image ne figure dans aucune collection.
Informations de provenance
original

site partenaire

ID

27478539