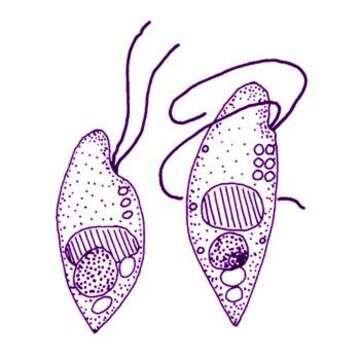 Description :
Leucocryptos marina (Braarud, 1935) Butcher, 1967. Cells are 5-7 x 10-20 microns Asymmetrical, droplet-shaped cell with two thick, subequal flagella, about as long as the cell and inseted subapically. One or two, ventral and longitudinal rows of 1-5 large extrusomes are visible in the light microscope. There is a central nucleus. When swimming one flagellum coils around the anterior, while the other trails. The flagellate is propelled rapidly forwards, spiraling around its axis.
Inclus dans les pages suivantes :
Cette image ne figure dans aucune collection.
Informations de provenance
auteur

Won Je Lee

fournisseur
original

site partenaire

ID

27473001