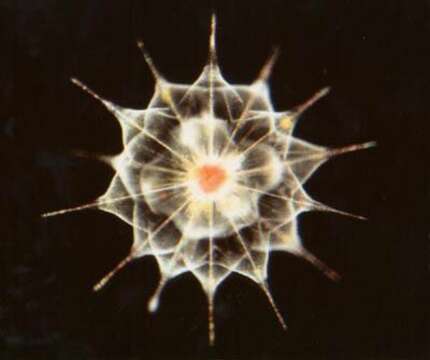 Description :
Dorataspid acantharean, the cytoplasm is attached to the radiating strontium sulphate spicules by contractile myonemes. The outer cytoplasm (ectoplasmic layer) is filled with vacuoles, and most of the cytoplasmic organelles are located within the central capsule which is orange. The acantharea are one of the four types of large amoebae which occur in the marine water column. Dark ground image by Linda Amaral Zettler.
Inclus dans les pages suivantes :
Cette image ne figure dans aucune collection.
Informations de provenance
auteur

Dave Caron

fournisseur
original

site partenaire

ID

27473330